MotoGP: 2017 Round 02 - Gran Premio Motul de la República Argentina (SPOILERS)
---
Circuit Information
LENGTH: 4.8 km / 2.99 miles
CORNERS: 5 left - 9 right
WIDTH: 16 m. / 52.49 ft.
LONGEST STRAIGHT: 1076 m. / 3530.18 ft.
Circuit Record:
1'39.019
Valentino ROSSI (ITA)
2015
168.4
Average Speed (km/h)
334.1
Top Speed (km/h)
Total distance: 120.2 km / 74.8 miles
A long time ago, on a racetrack far, far away....
PRIX WARS
Episode V: The Ducati Empire Strikes Back
[i]It is a dark time for the Rebellion. Although the Hammerhead Fairing was never used and is believed destroyed, Imperial Race Direction troops have driven the Rebel forces from their hidden garage and pursued them across the paddock.
Evading the dreaded Imperial Motorcyclefleet, a group of freedom riders led by Maverick Vinales has established a new secret base on the remote ice city of Rio Hondo.
The evil lord Darth Rider, obsessed with finding young Vinales, has dispatched thousands of remote probes into the far reaches of South America....
INTERIOR: An ice cavern filled with liquid ice. A group of figures dressed in warm furs huddle around a cluttered table. Above its surface flickers a holographic display of race result data.
[table]
[tr][td]Year[/td][td]Rider[/td][td]Position[/td][td]Rider[/td][td]Position[/td][td]Rider[/td][td]Position[/td][td]Rider[/td][td]Position[/td][/tr]
[tr][td]2016[/td][td]Marc Marquez[/td][td]1st[/td][td]Valentino Rossi[/td][td]2nd[/td][td]Maverick Vinales[/td][td]DNF[/td][td]Jorge Lorenzo[/td][td]DNF[/td][/tr]
[tr][td]2015[/td][td]Marc Marquez[/td][td]DNF[/td][td]Valentino Rossi[/td][td]1st[/td][td]Maverick Vinales[/td][td]10th[/td][td]Jorge Lorenzo[/td][td]5th[/td][/tr]
[tr][td]2014[/td][td]Marc Marquez[/td][td]1st[/td][td]Valentino Rossi[/td][td]4th[/td][td]Maverick Vinales[/td][td]n/a[/td][td]Jorge Lorenzo[/td][td]3rd[/td][/tr]
[/table]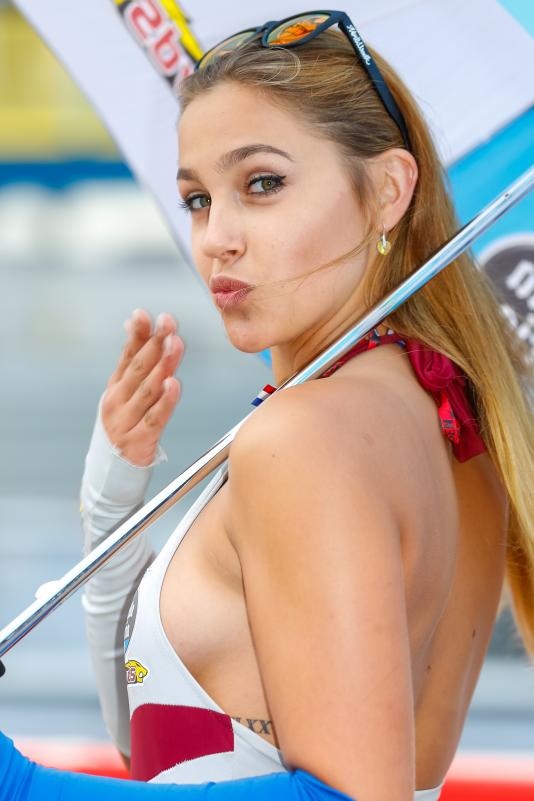 Rossi: You see? The M1 is, ah, "good"? At this track. I have the two podiums and finish the 1 and 2. So I think we can be okay here.
Marc: (Leaning against the wall with a big grin) The M1 is okay, but the Millenium RC is going to be hard to beat. Forget the Kessel run, are you seeing the two first places? I got this.
Rossi: Don't underestimate the power of the Pace. It is, ah, the will to finish and persevere.
Marc: I'm not going to put my faith in that hokey nonsense.
Vinales: Is anybody going to explain why we're wearing winter jackets in freaking South America?
Marc: I wasn't using any mystical force in those races, and I'm sure not going to start now. And as for these aerodynamic tricks...
Vinales: No, really, it's effin' hot! What's the deal?
Rossi: The Pace runs through us all, even you Marques. If you understood that better, perhaps you wouldn't have crashed in '14.
Marc: Still beat you last year.
Vinales: (Under his breath) Eff you guys. I'm taking this off. There's a freaking river running through the room and girls in bikinis over in the grotto.
INTERIOR: Suddenly the cave is shaken as it comes under fire.
Marc: Race Direction has found us!
Rossi: I thought that we would be safe by hiding the aerodynamics in the side fairings. Quickly, we must escape.
Marc: I'm getting out in the Millenium RC. Mav, get out on track and hold them off. Wait, didn't Obi-wan die in the first movie?
Rossi: Well we skipped that scene and....
INTERIOR: Rossi is crushed by a falling boulder as the rest rush out. Darth Rider enters the room and surveys the damage as an engine fires. He enters a hidden garage surrounded by troops just as the Millenium RC races away.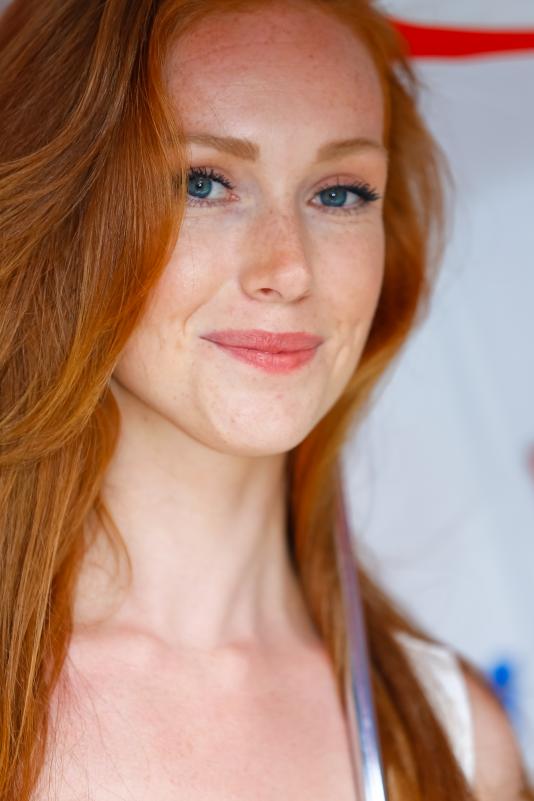 EXTERIOR: Vinales sees the RC race away from the cockpit his M1 Wing fighter from another corner of the paddock. He is about to leave when a voice emerges from the darkness.
Darth Rider: The Pace is with you Vinales, but you're not a Champion yet.
Vinales: (Turns to face him and fires up his blue M1)
Darth Rider: (Ignites his sinister red Ducati).
EXTERIOR: The pair of riders race down pit lane and onto the track. The bikes clash into each other as they jostle for position.
Darth: You have learned much young one.
Vinales: You'll find I'm full of surprises. (Slams on the brakes at the last possible second, cuts up the inside and forces Lorenzo wide to the lead).
Darth: Rossi has taught you well. You can control your late braking. Now release the rear wheel. Only your dirt tracking skill will defeat me.
EXTERIOR: The pair clash again and again as they make their way around the track. Vinales' hand becomes pinched in the lever hard.
Vinales: Aaaargh! (Runs off track. Manages to save the lowslide and nurse the bike back)
Darth: Mav, you do not yet realize your importance. Join me at Ducati, and I will complete your training. I saw the way you lit up the rear tire in Qatar, forcing the bike to bend to your will. Together, with our combined strength on track, we can re-define the Desmocedici, end this destructive conflict and bring order to the paddock.
Vinales: I'll never join you!
Darth: If you only knew the power of the Dark Slide! Rossi never told you what happened to your predecessor at Yamaha.
Vinales: He told me enough. He told me you had him kicked out!
Darth: No. I AM YOUR PREDECESSOR.
Vinales: No... That's not true. Nobody would leave the M1 for the Desmocedici. That's impossible!
Darth: Search your heart. You know it's true.
Vinales: (Pauses) Noooooo!
EXTERIOR: Vinales leaps from his bike in despair. He is grabbed in mid-air by a passing rebel motorcycle transport that whisks him to safety.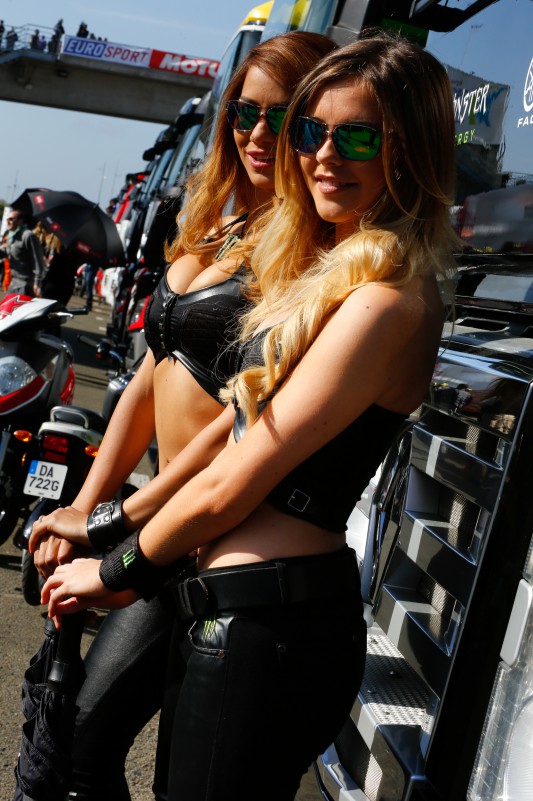 ---
Sportbiker: Member of a community where you are referred to in derogatory terms if you do not wear leather and use chains (drive).