MotoGP: 2016 Round 07 - Gran Premi Monster Energy de Catalunya (SPOILERS)
---
Circuit Information
Gran Premi Monster Energy de Catalunya
Circuit de Barcelona-Catalunya
Spain
LENGTH: 4.7 km / 2.94 miles
CORNERS: 5 left - 8 right
WIDTH: 12 m. / 39.37 ft.
LONGEST STRAIGHT: 1047 m. / 3435.04 ft.
Laps: 25
2/3 of laps: -
Total distance: 118.2 km - 73.5 miles
Weather courtesy of Weather.com
[table]
[tr][td]DAY[/td][td]HIGH/LOW[/td][td]DESCRIPTION[/td][td]PRECIP[/td][td]WIND[/td][td]HUMIDITY[/td][/tr]
[tr][td]THIS WEEKEND, 06/03[/td][/tr]
[tr][td]FRI Jun 3[/td][td]77°F / 63°F[/td][td]Mostly Sunny[/td][td]0%[/td][td]SSW 13 mph[/td][td]56%[/td][/tr]
[tr][td]SAT Jun 4[/td][td]77° / 66°[/td][td]Partly Cloudy[/td][td]20%[/td][td]S 9 mph[/td][td]57%[/td][/tr]
[tr][td]SUN Jun 5[/td][td]78° / 65°[/td][td]Sunny[/td][td]10%[/td][td]SSW 13 mph[/td][td]57%[/td][/tr]
[/table]
Making a Point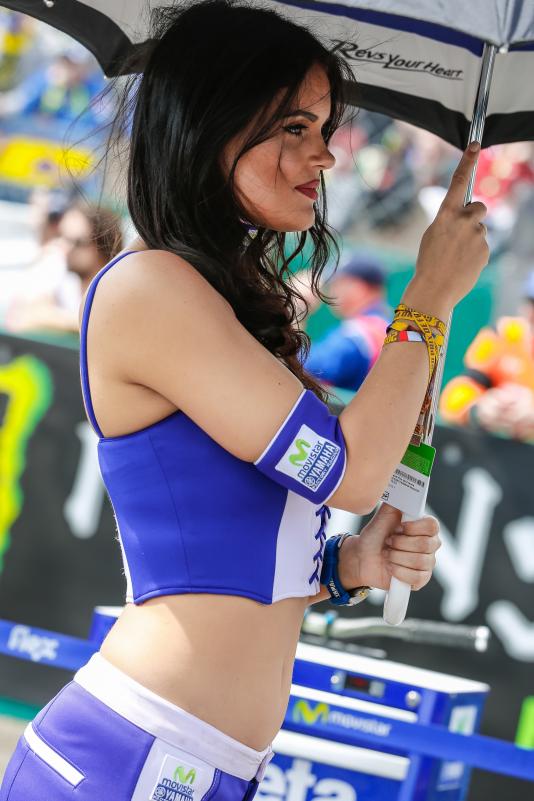 As the 2016 season hurtles towards the mid-point, there have already been fighting words hurtles across the bows. The MotoGP paddock has seemed less like the English smoking room that promoters would like you to envision for this gentleman's racing series and much more like a scene from 3rd World Parliament Gone Wild, typically seen on shows like Most Shocking Videos. We've seen everything from snide comments, backseat driving and the obligatory questioning of other's manhood. With that much verbal action in play it was only natural for some people to make a point, and here are a few examples to ponder.
First would be Jorge Lorenzo who gave a big STFU to several critics two weeks ago. One of the criticisms leveled at the Mallorcan was that he wilted like a winter lily in the Texas heat at the prospect of a fierce battle. Not only did Lorenzo prove them wrong, but he did so on multiple occasions in a single race. With a hard charging Rossi on his six, Lorenzo managed his first place position with the skill of an F-14 Top Gun. He dipped, dived, and shook Rossi off, never once looking uncomfortable until Rossi's engine finally decided that it had enough and quit out of sheer embarrassment. Next came Marquez, like an errant Soviet fighter stalking for an easy kill. Like Maverick avenging his fallen Goose, Lorenzo toyed with him, trading positions right up to the line. Literally. Lorenzo's finish of 19/1000ths of a second is one of the closest in MotoGP history, proving he never quits and will race right up to the end.
Lorenzo now firmly carries the torch for Yamaha's championship hopes, and things are only looking up for this weekend. He as 2 wins in the last 3 outings at Catalunya and has to be odds on favorite to win again.
Keys to victory: A good night's sleep that leaves his relaxed and able to fully exploit his characteristically smooth style at his home track.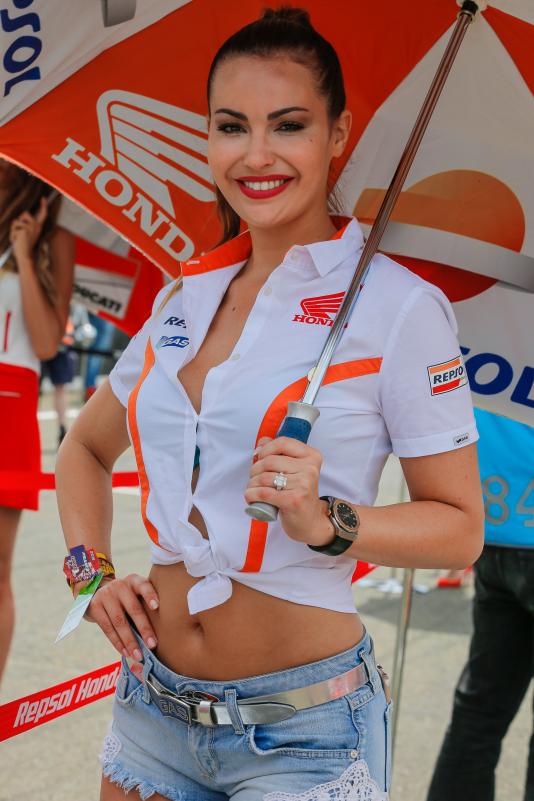 Sometimes, despite the best intentions, the point proven isn't quite the one that the speaker wanted to make. Case in point: Marc Marquez. Honda has been doing one heck of a job trying to convince everybody that there is some inherent flaw in their prototype machine. For some reason, the darn thing just won't work properly with the new Michelin's and spec ECU. And the strakes. You can't forget the strakes. The whole concept totally ruins the balance of the bike, and the engineering required to safely perfect the technology is certainly cost prohibitive. As such, their riders are having a devil of a time competing, alternating between low finishes and outright crashing. Just look at Marc Marquez....
And that's where things get a little murky. Having snickered and poked at Ducati for years, Honda finds itself in much the same boat as the Italian factory - stranded up the creek with no paddle thanks to a machine that looks great on paper but that only one person seems capable of making work. Marquez's roughshod style is the antithesis of Lorenzo's but the two Spaniards seem to be the only ones able to extract the best performance out of the paddock. Marquez's thrilling ride to hunt down, stalk and then pass Lorenzo for the lead was one of the highlights of the event and he certainly looked to have it in the bag... until Lorenzo motored pass on the anemic Yamaha.
On second thought, there might be something to Honda's claim after all.
Key to victory: Honda. And you can choose your conspiracy - massive budget for R&D upgrades, backend deals to make him competitive or just good ol' skulduggery to sabotage the competition.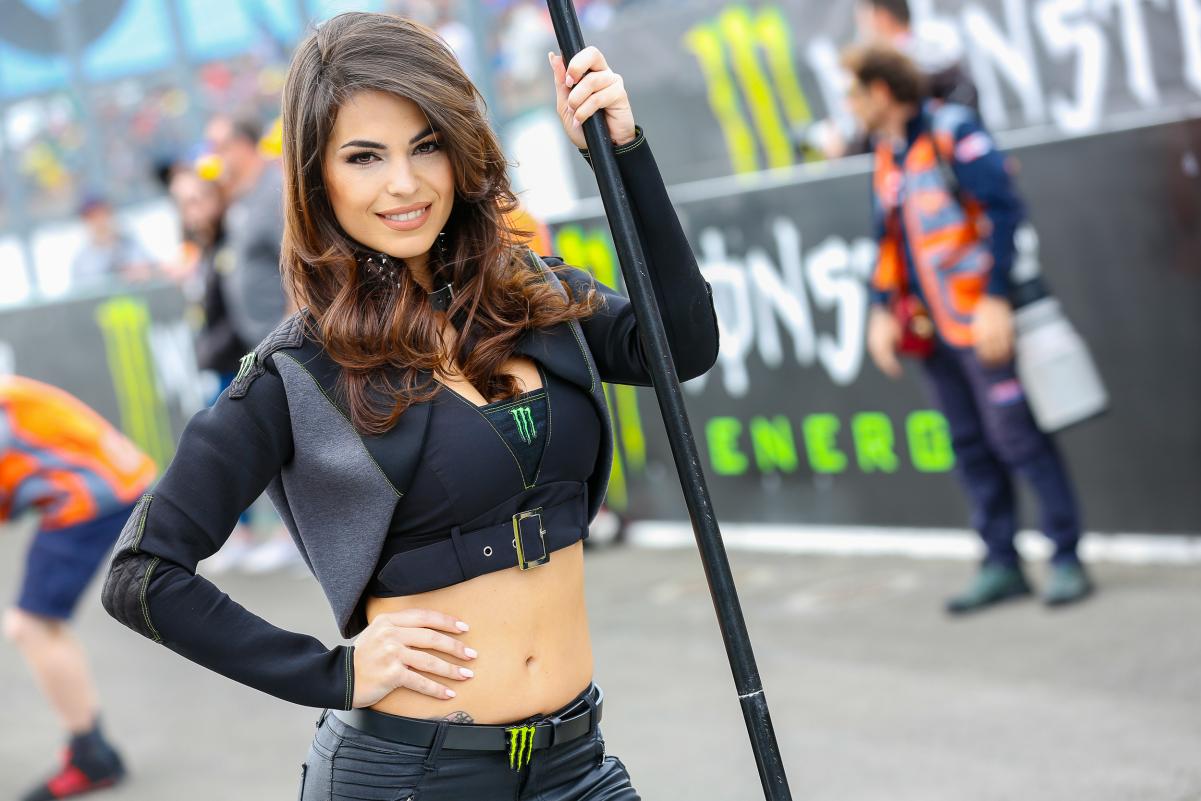 It's always an interesting position when the guy who's leaving the team suddenly becomes the guy who carries the team. I'd imagine that it's a bit like the girl on feel-good daytime television who breaks up with her boyfriend because he doesn't pay as much attention to her - then has a complete makeover to lose a bunch of weight, wear makeup and flattering clothing. You have to wonder to yourself - where was all of this when she was walking around in baggy sweatpants all day and mu-mus all day?
That's the position that Andrea Iannone finds himself in. After (allegedly) being told that some questionably questionable decision making earlier this season, the other Andrea finds himself looking for a ride. And the easiest way to prove that you're worth it is to beat your teammate. He's been trying hard to do that, and being the only Ducati on the podium after a glitch forces you to fall out of contention for Ducati's first win in... let's see, add 4, carry the 3 but divide by the square of... well since Stoner. That has to feel good and send just the kind of message that Iannone is hoping for. Unfortunately he's only beaten Dovi once in Catalunya in the past 3 years, so that message may not be sent again this weekend.
Keys to victory: A time machine, to swap places with last year's Iannone.
© 2016 AyerFleming.com
---
Sportbiker: Member of a community where you are referred to in derogatory terms if you do not wear leather and use chains (drive).
Moto2 rider Louis Salom
has passed away from injuries suffered during practice. The F1 layout will be used for the remainder of the event.
---
Sportbiker: Member of a community where you are referred to in derogatory terms if you do not wear leather and use chains (drive).